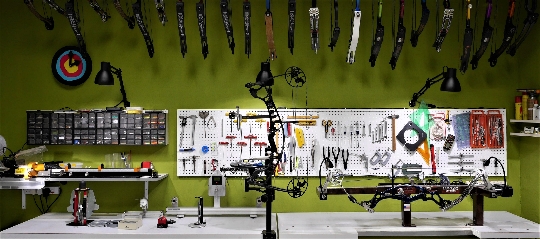 The Hong Kong Archery Workshop is founded in 2003. Located on Peace Avenue in Mong Kok, it includes an equipment store, a workshop for equipment maintenance and customization, and a practice range.

Hong Kong Archery Workshop offers products from over 50 brands including but not limited to products from Hoyt, Mathews, Win & Win, Cartel and Fivics. You can find equipment for all kinds of bows, including hunting bows. Most of the products on display are readily available, we also provide ordering service for out of stock items. Our Staff offer professional advice on selection of suitable gear and equipment, in accordance to your experience and skill level.

You can customize your gear, and conduct repairs or adjustments to your bow in our workshop. You can make use of our workshop and practice range for your purchased equipment. The practice range is free of charge to customers testing out purchased equipment, and students who enrolled in our training courses.

We aim to popularize archery by offering archery fun days and courses for participants to experience the joys of archery.